Christine Elmer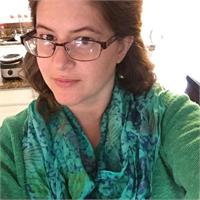 Christine graduated from the University of Dayton in 1995 with a bachelor's degree in Sociology and Psychology. In 1999, she received her certification from Potomac Massage Therapy Institute, based in Washington, D.C.. She has practiced massage therapy full time for the last 16 years.
Each session is tailored to the particular needs of the client. A variety of techniques including but not limited to Deep Tissue, Neuromuscular Therapy, Swedish Massage and Active Isolated Stretching may be used in a session.
All sessions for massage are based on a flat fee:
30 minutes: $35
60 minutes: $65
90 minutes: $95
120 minutes: $125
Christine Elmer is currently not instructing any classes.