Lauren Carty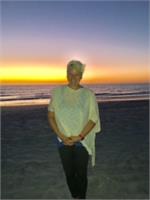 Lauren is a life long resident of Chambersburg, PA, an artist, local educator and yoga enthusiast. She began her yoga practice over 20 years ago and having realized the amazing benefits sought out her own certification as an instructor. She completed her 500 hour teacher training and has loved every moment of it.
With over 800 teaching and training hours completed, Lauren is currently enrolled at Maryland University of Integrative Health to complete a Master's Program in Yoga Therapy. With this degree, Lauren will be able to more completely integrate her knowledge into helping others. She has also completed her Level 1 training in iRest, which is a healing modality that the VA hospitals use treating Post-Traumatic Stress Disorder.
In May of 2017 she will begin her adventure with Thai Yoga Massage.
She is very committed to growing and learning more about yoga's mind, body and spiritual benefits. She had longed to be able to open her own studio to have the freedom to create the kind of environment she felt did not exist in other studios where she taught, one that incorporates art, yoga and an energy of healing. She was able to make that a reality at the end of 2013 with the purchase and renovation of the Lotus Moon building in downtown Chambersburg.
Lauren Carty instructs the following:
Our Barre yoga class will incorporate the barre for balance and strength training, and it will promote and practice coordination. Using small hand weights for strength is optional. We will stretch, cool down, and end with savasana.




Toning yoga will incorporate more muscle toning exercises within yoga asana, or poses. It is a class with some repetition of those exercises. We will start with a warmup, and then end with savasana. This class is appropriate for beginners to intermediate yoga practitioners. You will most likely sweat; it is a heat building workout.




It is a deep nurturing style of yoga. This practice is a time of intentional rest and sustained meditation in alternate shapes, where the body is supported and learns to trust being held. It is an amazing release after a long day. This practice consists of 6-8 resting poses and is supported with guided meditation.